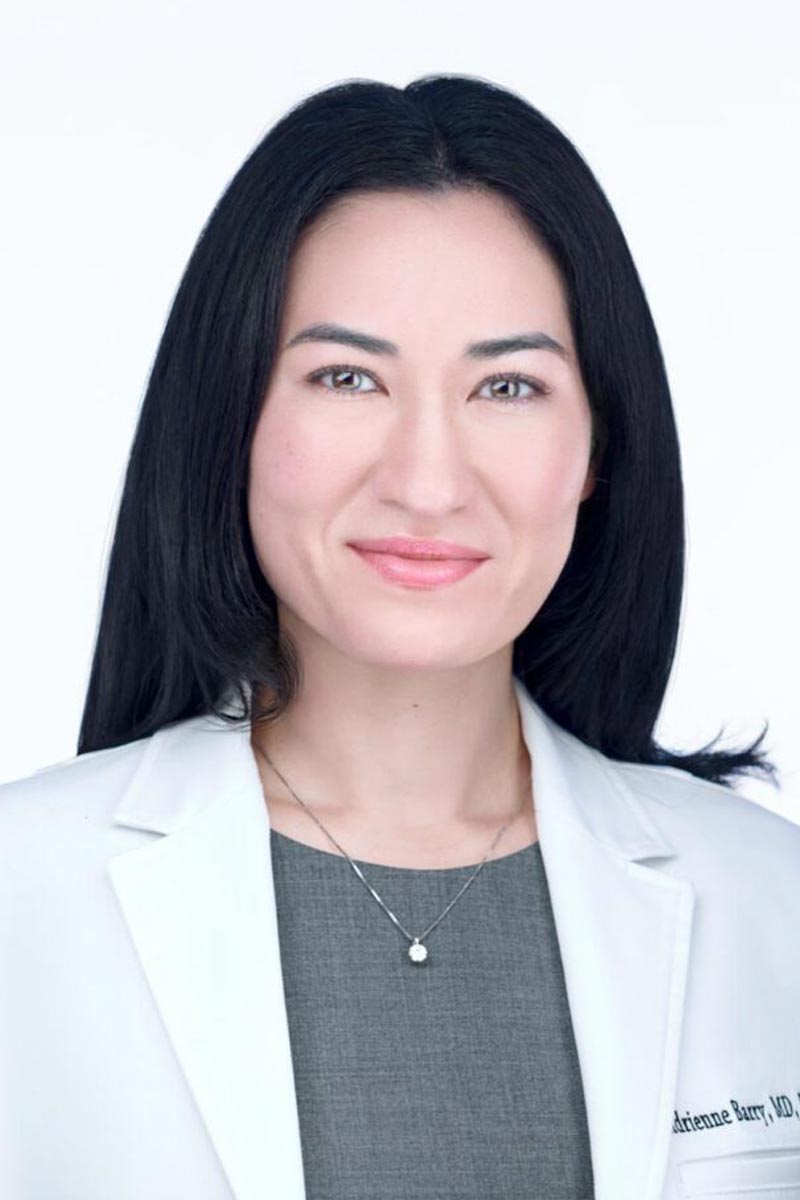 Dr. Adrienne Barry is a board-certified dermatologist with expertise in medical, surgical, and cosmetic dermatology. Her clinical and scientific background drives her practice of dermatology to provide high quality, personalized care to patients of all ages and skin types.
Dr. Barry completed her undergraduate education at Emory University, where she graduated summa cum laude with a double major in chemistry and music. She earned her MD and PhD from the University of Illinois. During her doctoral research, she investigated the interplay between biochemical signaling and mechanical forces in the regulation of tissue integrity. Her research has applications in both skin health and disease, with an emphasis in wound healing. Dr. Barry then completed her dermatology residency training at the University of California San Francisco, which is regarded as one of the top dermatology training programs in the world.
Outside of the office, Dr. Barry enjoys playing the violin with community ensembles including Symphony Parnassus, as well as playing an occasional round of golf.
Dr. Barry's expertise includes the diagnosis and treatment of skin, hair, and nail conditions, such as: skin cancers, atypical moles, eczema, psoriasis, rashes, acne, folliculitis, cysts, warts, hair loss (alopecia), nail fungal infections, hidradenitis suppurativa, keloid scars, and non-healing wounds.
Dr. Barry has advanced training in cosmetic injections and laser treatments. Her cosmetic specialties include:
Botox
Dermal fillers (Juvederm, Restylane)
Kybella
Sculptra
Sclerotherapy
Cosmetic mole removal
Cyst, lipoma removal
Milia extraction
Vascular laser / Excel V (for rosacea, redness, broken capillaries, spider veins, angiomas)
Intense pulsed light / IPL (for redness, dark spots)
Partially ablative laser resurfacing / Fraxel (for aging skin, sun damage, scars, stretch marks)